Tracing & Investigation.

We have the ability to locate a South African individual quickly and with minimum cost. BlueBam International Tracing Agency has proven itself to be a cost effective and efficient tracing and investigating corporation that locates individuals without delay, utilizing the latest technology and tracing techniques with strategic alliances in various organizations and sectors within the business.
Tracing of contact details, present whereabouts, identify information and obtaining of statements, is conducted, confirmed and reported back in a highly professional manner is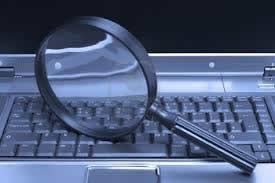 expected from any institution that holds ethics and professionalism in high regards. We offer the services of tracing bad debtors, witnesses for court, lost family members and heirs. We also offer property checks, death certificates, unabridged birth certificates, vault birth certificates (we offer a turnaround time that beats that of home affairs), Enatis Reports, Number plate search, vehicle asset search and vehicle HPI search. We also provide business traces and Cipro reports, as well as academic qualifications, matric qualifications, criminal records and drivers licenses.
BlueBam International Tracing Agency can carry any capacity of workload
All fees are due for payment upon presentation of our monthly statement on the 25th of said month, payable by the 1st of the next consecutive month.
All Traces are done on a "no trace" "no fee" basis
BlueBam International Tracing Agency consist of very professional and highly trained staff to make tracing of any person as requested by our clients very swift and efficient
Like any other tracing company BlueBam International Tracing Agency makes use of all available data systems, but what gives us the advantage in the industry is that we also consist of years of experience and a vast intelligence network built up through the year experience in the professional security and surveillance industry  and other organizations.
All documentation is handled on a strictly confidential manner in order to protect all relevant parties
Example of Trace Report:
Personal details of bad debtor
Employer address
Site of work
Site tell number
Garnishee details payroll with contact person
Employee
Confirmation person with contact details